Innovation In Higher Education: The Next Generation of Networking & Connectivity
Published On: February 14, 2023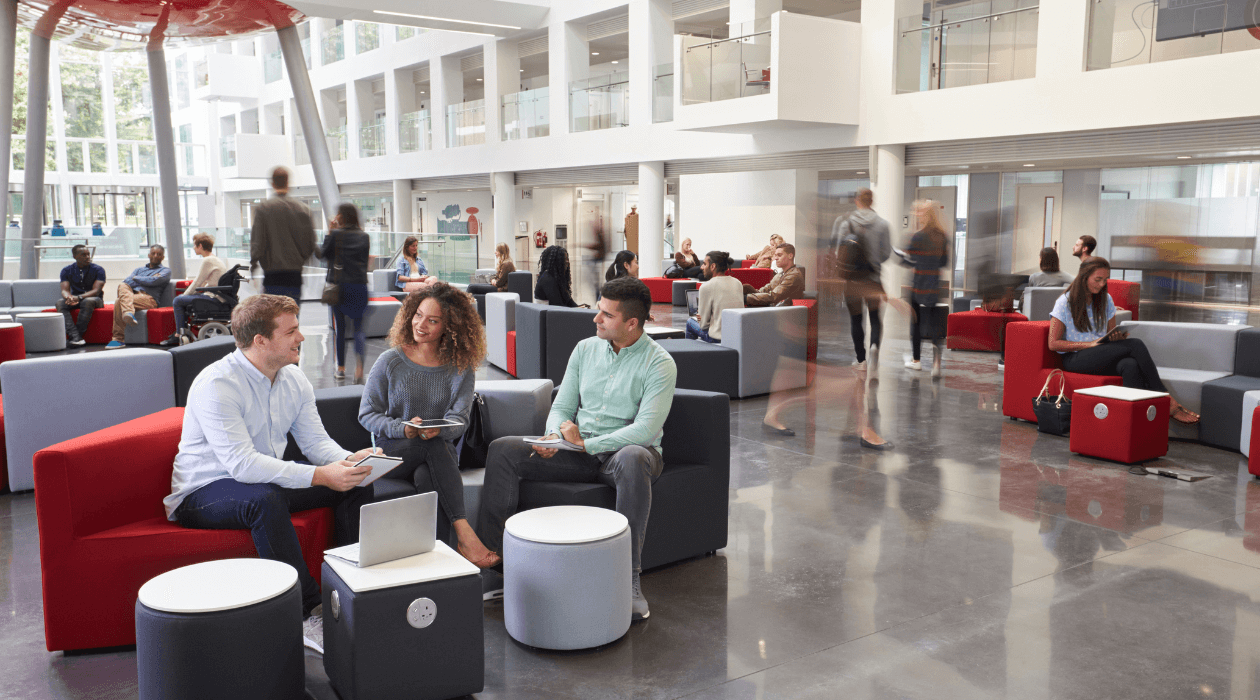 As online or remote education opportunities expand across the country, those in charge of getting students on-campus are turning to tech for answers. Specifically, networking and connectivity. And that is where IT Outlet's Nerds You Love To Know come in.
The presence of high-performance, secure and dependable wired and wireless infrastructure throughout a college campus can not only act as a building block for new applications or experiences for the student, but also as a means to transform the student experience all together.
IT Outlet has the ability to make that transformation happen for several reasons. The South Dakota firm is proven and dependable, has new or used equipment to match budgets and the team of Nerds works with several of the leading tech and network providers to bring the same type of network capabilities found in Major League Baseball, NASCAR or major institutions around the world, to a campus near you.
How To Bring The Best Tech To Campus
For more than 15 years, IT Outlet's team has worked with higher education clients and those in K12 to help them maintain operations and compete for students through the aid of tech.
Working with more than 50 direct technology partners, IT Outlet has access to over 100 name brand tech offerings. The team also works with a long-list of network providers including (but certainly not limited to) Commspace or Extreme Networks.
Paired with their ability to source both new and refurbished or used equipment, the team can customize or design an entire solution for every client, no matter the size.
Working with the team starts as you'd expect. Email or contact them directly to get started. Then, you'll understand why their team is called the Nerds You Love To Know.
Experience How IT Outlet Can Connect You To Innovation
Working with several of the leading network and connectivity pioneers operating today gives the Nerds unique access to a wide range of tech. IT Outlet's networking tech platforms have been used at NASCAR events, NFL games and in small college campuses in Sioux Center, Iowa.
Commspace, a networking provider that IT Outlet's team works with, helped transform a 1,400-student campus by upping its campus-wide Wi-Fi capability. Using the same technology that IT Outlet can integrate into any campus, the school was able to keep students connected without interruption for days and weeks, not just hours and minutes. The difference for the students meant more productivity and a better user experience. That, as every campus director in today's world would say, is a crucial win regarding the lifestyle experience an on-campus set-up must include.
The Ruckus network created by Commspace has actually helped drive enrollment in some cases, the company says, because elevating the student experience now includes turning a campus SMART by providing fast connectivity and Internet of Things technology.
IT Outlet has access to the latest in new connectivity technology, including WiFi 6, from Commspace and others. Faster internet (WiFi 6 is the fastest out there) is the next generation that allows better speeds, bandwidth and the ability to connect more devices. WiFi 6 also allows for upgrades to security features not seen before.
Connecting your campus or institution to IT Outlet's capabilities with networking and connectivity can be done quickly. (But not as quick if you had WiFi 6, which IT Outlet can also help with).
Be The First To Hear About New Products And Promotions