Growing Stronger: Exploring Our Thriving Tech Department
Published On: October 16, 2023
With the rapid growth of modern technologies and business models that thrive on agility, efficiency, and innovation - the significance of a strong tech department cannot be overlooked. We are thrilled to introduce our thriving tech department, a true testament to our dedication in driving success for our valued clients and partners.
As our tech department expands, so does our expertise. Our team comprises industry veterans and fresh talents alike, constantly blending tried-and-true strategies with innovative approaches. 
"It has been an incredible journey witnessing the team's evolution throughout the years. When I first joined, we had a group of fresh, enthusiastic techs straight out of school, along with one seasoned server admin. Over time, we have seen this group naturally transform into a remarkable team of young techs who possess a seasoned approach to every case they handle." Says IT Director, Dusty Sperlich.
In the past year, we have made a significant addition to our team by bringing in highly skilled and experienced individuals from the IT world. This addition has not only empowered us to take on projects that other companies may shy away from but also to guide and inspire our young staff in the pursuit of their goals. We're fluent in the latest programming languages, cloud technologies, cybersecurity protocols, and more. This dynamism ensures that our tech solutions are always relevant, efficient, and up-to-date with global standards.
Experience the Difference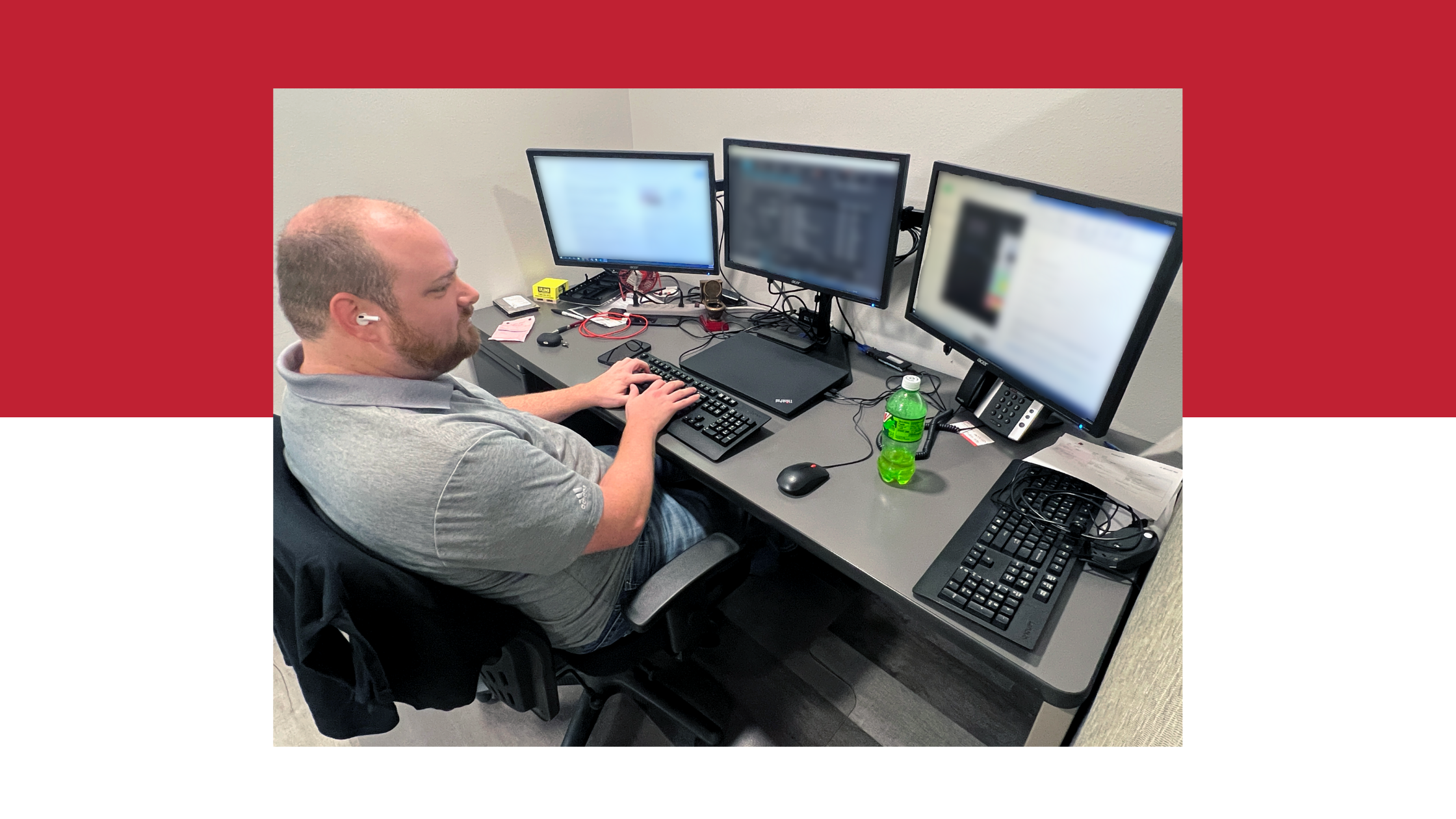 When you work with our crew, you don't just get technical solutions; you get an experience. We value transparent communication, ensuring that our clients are always in the loop. Our team takes the time to understand your business needs and challenges, creating tailor-made strategies that don't just solve problems but also optimize performance.
Our project management methods are efficient and proactive. We preempt potential issues, communicate changes promptly, and ensure that your business experiences minimal disruptions. This meticulous approach ensures a seamless experience for all our clients.
We firmly believe that the strength of any tech department lies in its people. Our crew is a diverse mix of individuals, each bringing their own unique skill sets, backgrounds, and perspectives. This diversity fosters creativity, problem-solving, and out-of-the-box thinking. But, beyond our technical prowess, we're a tight-knit family. We collaborate, celebrate, and constantly learn from each other, ensuring our collective growth and, by extension, superior service delivery to our clients.
Why Choose Our Managed Services Program
Strategic Partnership

: We don't just provide services; we align ourselves with your business goals, ensuring that our services propel your vision forward.

Cost Efficiency

: Our managed services model ensures that you only pay for what you need, eliminating the overheads associated with in-house teams while still getting top-tier expertise.

Scalability

: As your business grows, our services adapt. Whether you're a startup or an established entity, our program flexibly scales with your needs.

Security and Compliance

: In an age where data breaches can cripple businesses, our Managed Services Program emphasizes top-notch cybersecurity protocols, ensuring that your business's digital assets remain safe and compliant with industry regulations.
In today's competitive market, businesses need more than just ad-hoc technical fixes. They need partners, teams that understand their vision, and can help them navigate the complex digital landscape. That's where our Managed Services Program comes in.
Be The First To Hear About New Products And Promotions